Board of Trustees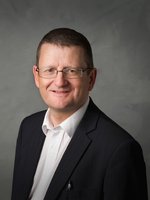 Philip Marshall
Chair of Trustees
Term: 9th December 2020 to 8th December 2024
Phil was born in Huddersfield and raised in the HD8 area. He now lives in Penistone. He has many years' experience both an Executive and as a Non-Executive. He worked in the water sector for over 30 years, initially for three water companies and then the Consumer Council for Water (CCW), the statutory body for water consumers in England and Wales. He was Deputy Chief Executive at CCW, with responsibility for various aspects of the organisation's corporate governance and corporate services, and for managing its day-to-day stakeholder relationships with Defra and Welsh Government. As a Non-Executive, he previously chaired the standards committees of a Local Authority and a regional Fire and Rescue Authority; and he chaired a committee for a regional Police & Crime Commissioner, overseeing complaints procedures and reviewing complaints made against the force. In addition to chairing the Board of Trustees at the Mast Academy, he is Chair of the Board of Trustees at the National Coal Mining Museum for England, and Chair of the Governance Committee of a mental health advocacy charity in the West Midlands. He is also a Trustee of the Children of Watamu, a charity which runs a children's home and school in Kenya. He is a Governor at Birdsedge First School and a Member of another Multi Academy Trust in Kirklees. He is also a Member of Glas Cymru, which owns the 'not-for-profit' water company, Welsh Water. He serves on the parochial church council of Christ Church in New Mill, near Holmfirth, and he volunteers at Nostell for the National Trust and at Earthworks community garden in New Mill.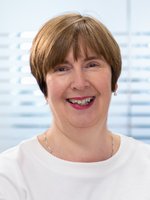 Dorcas Atkinson
Vice Chair of Trustees
Term: 14th September 2020 to 13th September 2024
Dorcas has an established career in Human Resources and has worked in a number of financial services and manufacturing organisations, including Barclays, Burberry and Centrica. Following a move to the charitable sector in 2019 (she is currently Head of HR Services at StepChange debt charity), Dorcas was keen to undertake voluntary work which enabled her to utilise her skills and experience within her local community.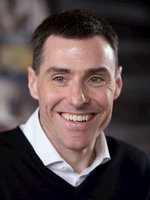 Tim Wade
Trustee - Marketing Specialist
Term: 26th March 2023 to 25th March 2027
Tim brings significant marketing expertise to the trust. His experience stretches across a career that includes time as Marketing Director for Best Western Hotels, Head of Marketing for DFS and a senior manager in what is now Santander.
Tim is now running his own marketing and customer experience consultancy specialising in using the latest behavioural science to deliver improved marketing performance. Organisations Tim has worked with include Camelot, Estee Lauder, TUI, Provident, Carphone Warehouse, Bayer, Fiat and Canon.
Outside of work Tim lives in Wakefield with his wife and three daughters and enjoys keeping fit through the sport of Crossfit.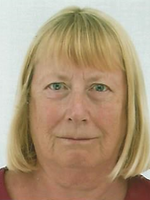 Liz Godman
Trustee - Education, SEN and Safeguarding Specialist
Term: 25th May 2022 to 24th May 2026
Mrs Godman joined the trust in 2018. She has extensive experience in safeguarding and SEN previously. She has worked as a local authority officer and as an inspector and has experience of supporting schools causing concern. She now continues to work as a freelance educational consultant.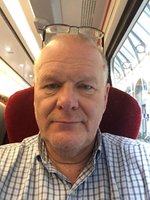 Philip Oldfield
Trustee - Business, Finance and Audit Specialist
Term: 23rd May 2023 to 22nd May 2027
Phil is a Chartered Accountant and MBA. He has over 20 years of Board level experience across a wide range of organisations with roles covering both executive and non executive positions. In addition to his finance experience Phil has held a number of senior management roles in Logistics, IT and Operations. Early experience included working for major retailers, a leading manufacturing organisation and as CFO and Commercial Director for Nuffield Hospitals.
For the last 10 years Phil has focussed on working with organisations to deliver financial turnarounds in the highly regulated sectors of Health, social care and special education. Currently Phil is CFO and Deputy CEO of a leading charity operating in children's social care.
In addition to executive roles Phil has held a number of Non Executive roles, most noticeably just completing an interesting six years at Calderdale and Huddersfield Foundation Trust where he was Deputy Chair, Chaired the Finance and Performance Committee, and sat on Audit Committee and the Estates Sustainability Committee.
Phil grew up in the Huddersfield area and his children attended one of the Mast Academy Schools. He is passionate about helping the Trust to deliver outstanding all round educational opportunities for every student.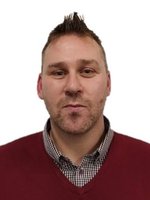 Anthony Wilkinson
Trustee - HR Specialist
Term: 6th September 2020 to 5th September 2024
Anthony has been with the trust since 2016 with a background in Human Resources and Business Change.
Working both within the UK and Internationally, I have always commuted back to Yorkshire and maintained strong ties to the area.
With a career history that includes , large corporate organisations as well as a number of years as an independent HR consultant.
Having spent time in both the private and public sectors , I wanted to dedicate some time investing back into the local community and the education sector.
The talents of today are our future. Outside of work I enjoy travelling , cooking and spending time with my family.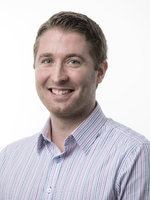 David Webster
Trustee - Finance and Audit Specialist
Term: 14th September 2020 to 13th September 2024
David is a qualified Chartered Management Accountant, with experience in Senior Finance Leadership roles across a number of sectors. Starting his career in the telecoms and technology sectors, David has gone on to work in Fast Moving Consumer Goods, Construction and Retail, working in multi-billion pound businesses. David was born and raised in South Yorkshire before living in Surrey for a number of years. The call of Yorkshire was too strong, however, and relocated back in 2019. He now lives with his wife, Becca in Skelmanthorpe. With strong links to the education sector through his father, father-in-law and wife all holding lectureship positions in the Higher Education sector, David now wants to play his part and support the next generation through helping the trust flourish.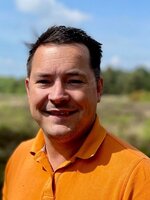 Ben Lunt
Trustee - IT Specialist
Term: 3rd January 2023 to 2nd January 2027
Ben has extensive experience in IT and technology management in a variety of industries. As the Group Head of IT at a large holding company, he is responsible for managing the IT strategy, a team of developers, support engineers and infrastructure specialists, as well as overseeing vendor contracts and IT project prioritisation. He has been instrumental in introducing new ways of thinking to gain efficiencies across the group, and has gained the trust and support of his peers and colleagues through helpful communication and implementation of new systems. Ben is looking forward to working in the education sector to provide digital and IT knowledge to assist with the direction of IT within the schools. Given his 16 years of experience in IT management and his ability to simplify and utilise available technology with the purpose of maximising productivity, he can provide valuable expertise and advice to the trust. Away from work Ben loves to spend time with his three young children, wife and two dogs. Spending a lot of time enjoying the outdoors and having fun watching them grow up. He also likes to play rugby for his local team.