Thank you for your interest in working at our trust. Our values and beliefs apply equally to our employees. We want staff to feel happy and to achieve their ambitions; to inspire our children to learn and grow; to collaborate for the good of all our children and staff. We very much value our employees, we celebrate their individuality and invest in them, recognising that we are a team that achieves together.
Where we have vacancies, they will appear at the bottom of this page. Please click 'view more' for full details about the role.
If you are interested in applying for an advertised position at the Mast Multi Academy Trust or their schools, download and complete the below application documents.
These are PDF documents that can be completed and filled electronically.
Completed application should be sent the email indicated in the advertisement or recruitment pack.
The Mast Academy Trust application documents
Vacancies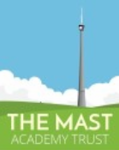 Finance Apprentice
Contract: Temporary
Closing date for applications: 15 December 2023, 11.00am